As Montenegrian, I think about one ,,historical tour''. One day in august I had free time and I was on the beginning. And the beginning was in Doclea …
This is a story about capitals of Montenegro.
Duklja (Doclea)
The city was situated about three kilometers northwest from today's capital Podgorica. Docleatae were an Illyrian tribe. Their capital was Doclea (or Dioclea), and they are called after the town. In the time of Roman Empire Doclea was the municipium (the town with some independent)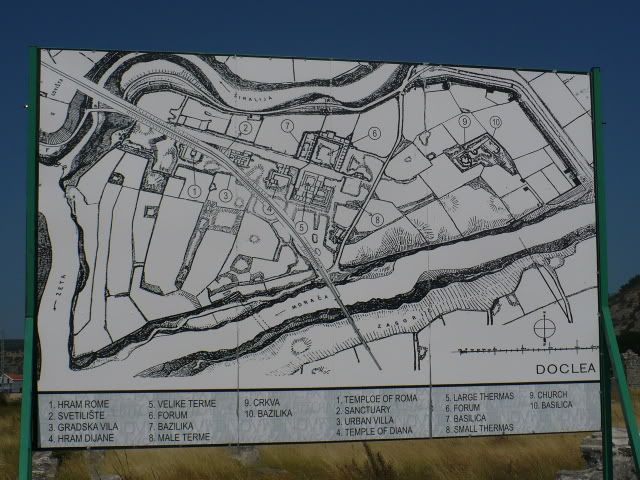 Roman Empire was strong, and bicome strongest till it split on two part (year 395.) The estern part was Byzantine Empire. After year 600. Slavs came and had wars with Byzantins. As a great empaire there is time of veakness and that was the time for enemys. And, for Balkan, forceful souvereign (or wanabe forceful souvereign) make history till today. The frst one was Bulgarian Tsar Simeon I. On the west border, and on the east of Bizantia, Docla became independent (Peter arhonit Dioklie, year 950.). Because of that, it was bigining of first dynasty (Vojisavljevic). But, Docle as a small state had lot of enemys. After Bulgaria forceful souvereign of Balkan was Macedonia, but Vladimir Vojisavlevic marrid Macedonian princes. Later, Mihailo Vojisvljevic had success battle angaist Byzantine. King Bodin Vojisavljevic (1082-1101) was the forceful souvereign and he had supervision of almost all Balkan. New forceful souvereign was Grand Župan of Rascia Stefan Nemanja and in the year 1185 Docle became part of Rascia.
Doclea town Forum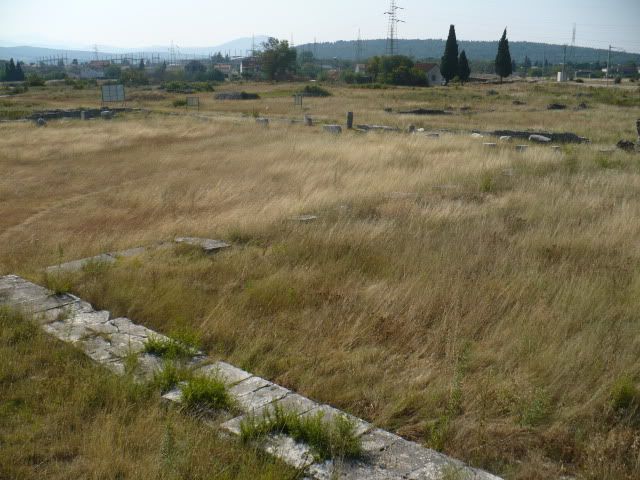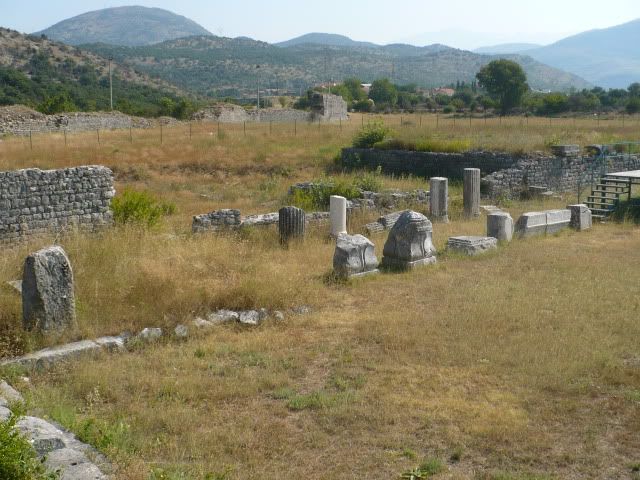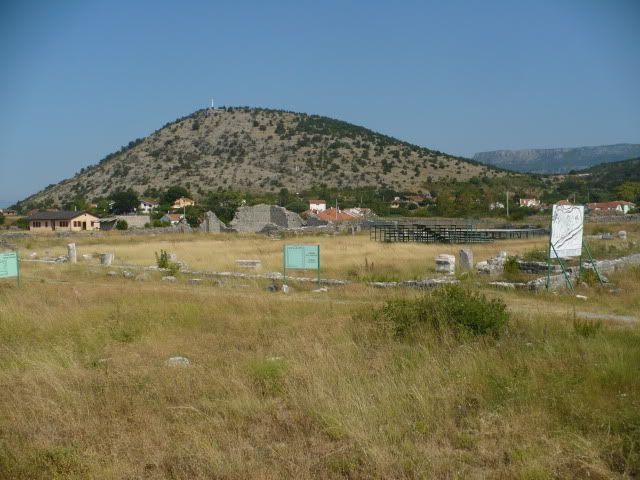 Basilica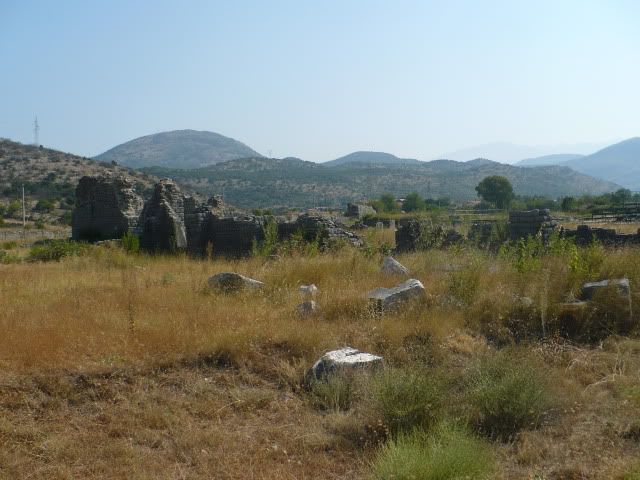 Basilica and the hight of ceiling (I am to tall)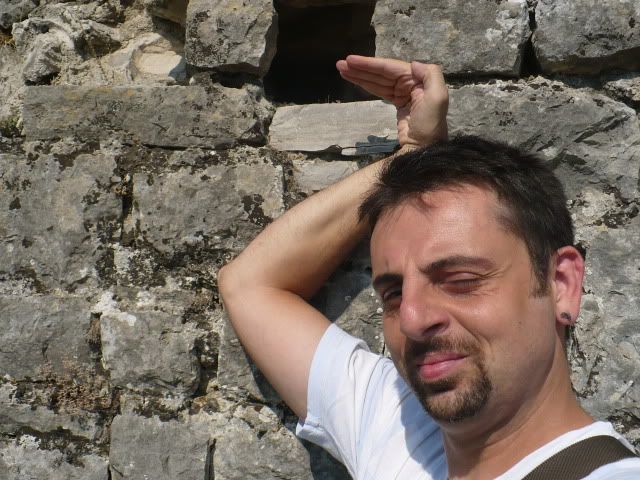 Thermas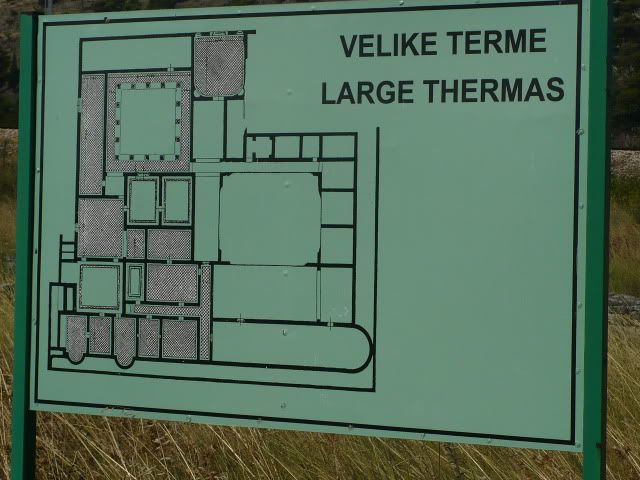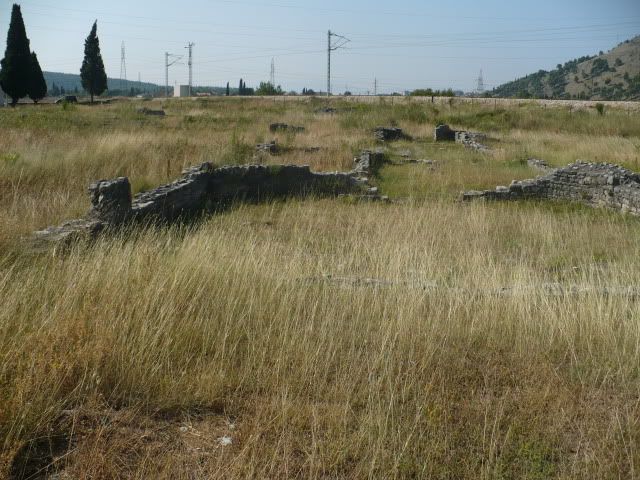 In the time of Doclea you can find lot of latin letters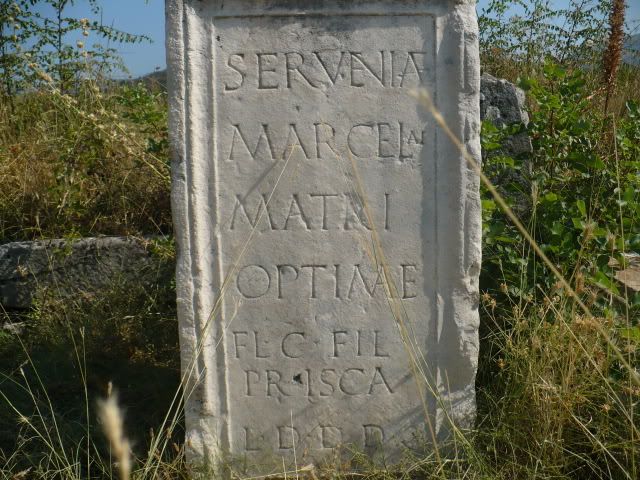 After Grand Župan of Rascia Stefan Nemanja, degeneration of Doclea town was apparently. On the picture you can see the remains. Dinasty of Vojisavljevic had palace in Doclea, bat one of the palace was near Shkodër ...