At the time of the dynasty Petrovic Cetinje, still gaining more and more important, and the struggle for formal recognition that there is factual in the field.
That de facto independence understand the great powers (notably Austria-Hungary), which for example negotiated with Montenegro instead of Turkey about border. Petrović Dynnasty create the institutions of the state.
Biljarda (since 1838) was build for the accommodation of the institutions of state power. The draft of the building made the Russian envoy Jakov Ozerecovski. Frst it called the new building, and received its present name from 1839 when it housed a billiard room table. As the residence of the Montenegrin bishop served until 1867, when the palace made, and the seat of government functions until 1910 when the Government House was built. Today in the Billiard is Njegos museum.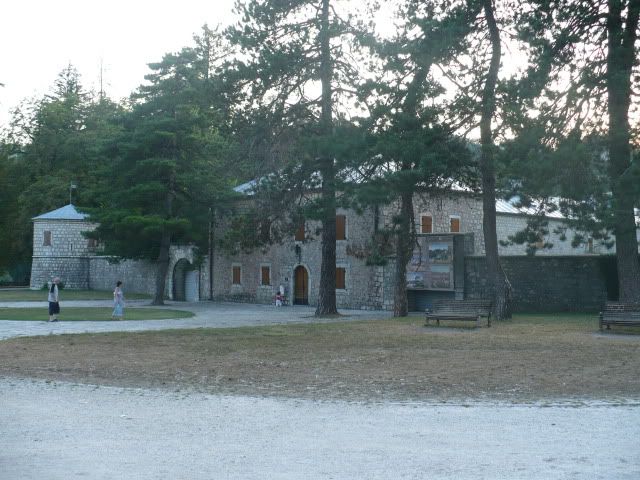 Girls' Institute (since 1872) was originally located in the building of Billiard. Founded in 1869 and the Russian Empress Maria Alexander give the money, whose name carried Institute. Girls that could enter the Institute had to be aged 9 to 12 years. The Institute was abolished in 1913.
Palace, today in the palace is a museum of King Nicholas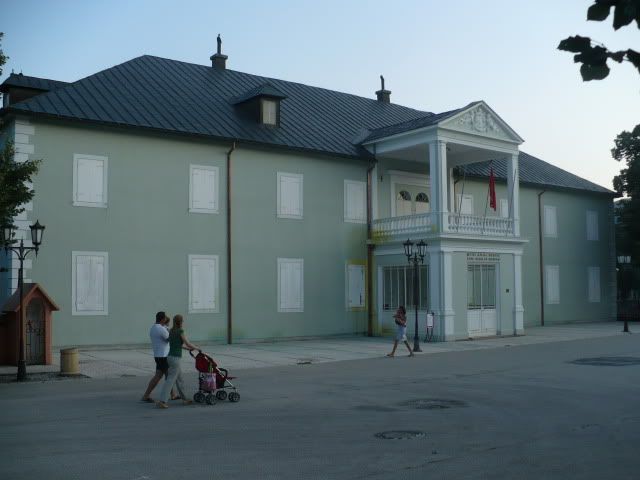 Theatre Zetski dom (since 1888). The project of theatre was done by Josip Slide Šilović from Trogir. Even today the building is used for the purposes for which created 121 years ago.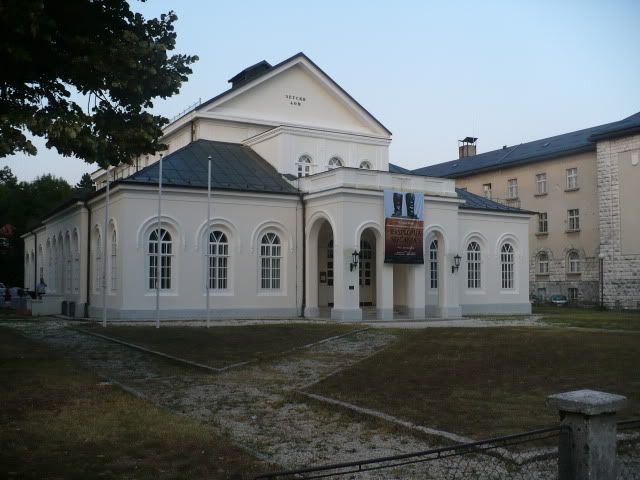 Plavi Dvorac (Blue Palace) (from 1895) is actually a palace built for prince (future king). Today the Plavi Dvorac is Museum and Art Gallery.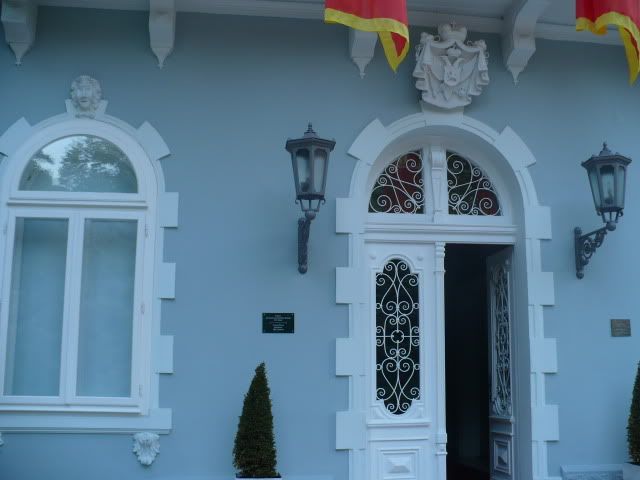 Government House (since 1910), it is assumed that the project was done by Italian architect Koradini. When built it was the largest building in Montenegro (base 66x52m). It was the seat of the Montenegrin government, parliament and various government institutions. From 1977 on the ground floor is situated History Museum of Montenegro, and on the floor is situated Art Museum with a permanent exhibition of the National Gallery.